The Leading Specialist of Fire-rated Glass System in KSA
January 15, 2021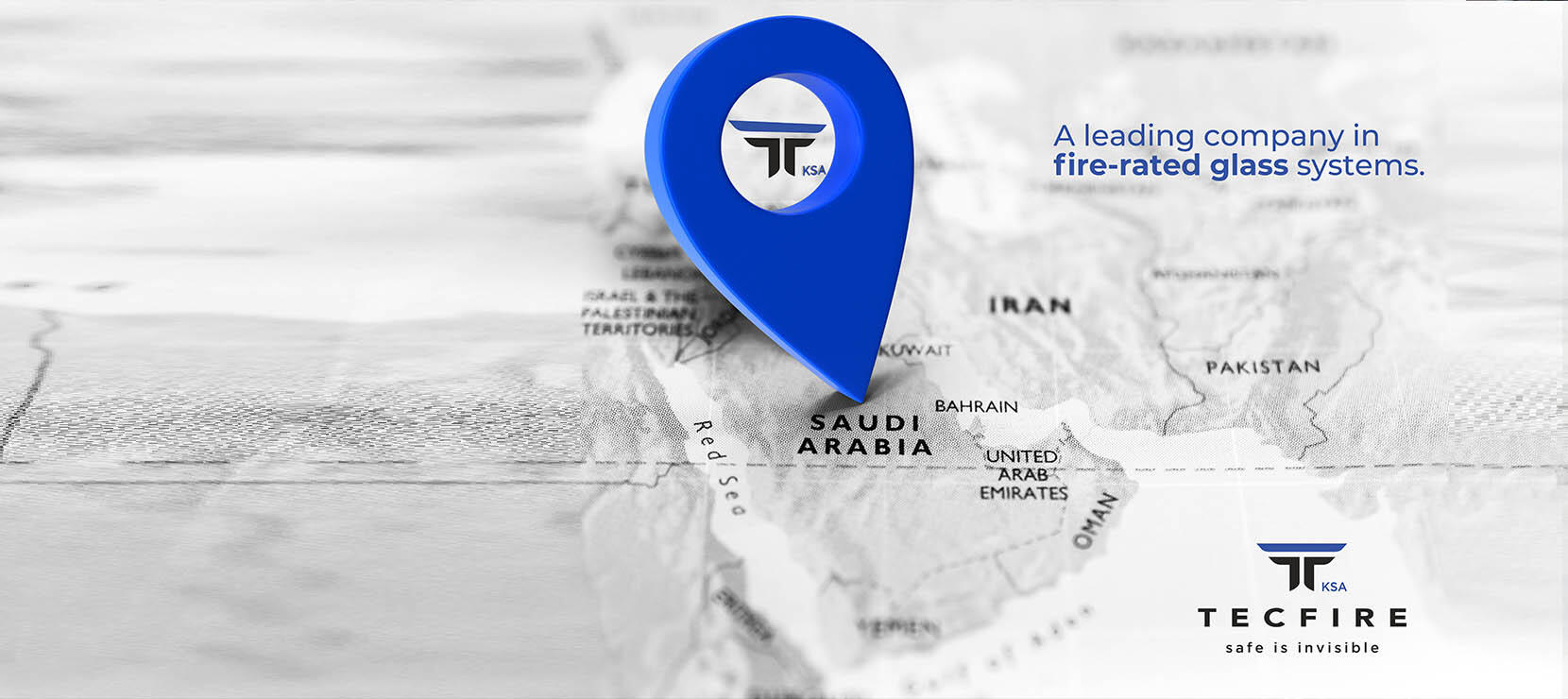 Tecfire International is now a leading locally based fire-rated glass system manufacturer in the Kingdom of Saudi Arabia through its franchisee Smart Prevention LLC which belongs to Al Andalus Holding Co.
Tecfire KSA, established in 2019, has now become a leading company to produce locally made fire-rated glass systems that have been tested and certified following European and American standards in the highest reputable laboratories and recognized and approved by SASO & Civil Defense.
Tecfire KSA has an experienced engineering team consisting of experts in the field of fire-rated glass systems and highly qualified staff to adhere to all local and international requirements on fire safety systems.
Over 2000 square meter of advanced fabrication facility in Riyadh is capable of massive production of fire-rated glass systems to support the local market and is qualified to supply tailor-made fire safety glass system solutions for iconic projects like King Abdulaziz International Airport, Haramain High-Speed Railway Stations, King Abdullah University of Science and Technology among others, making Tecfire KSA as one of the leaders in the design and fabrication of fire-rated glass systems in Saudi Arabia.
For more information kindly visit www.tecfire-ksa.com
Latest projects
Latest updates