1st Fire Safety AUH TRUSTMARK granted to Tecfire
July 15, 2018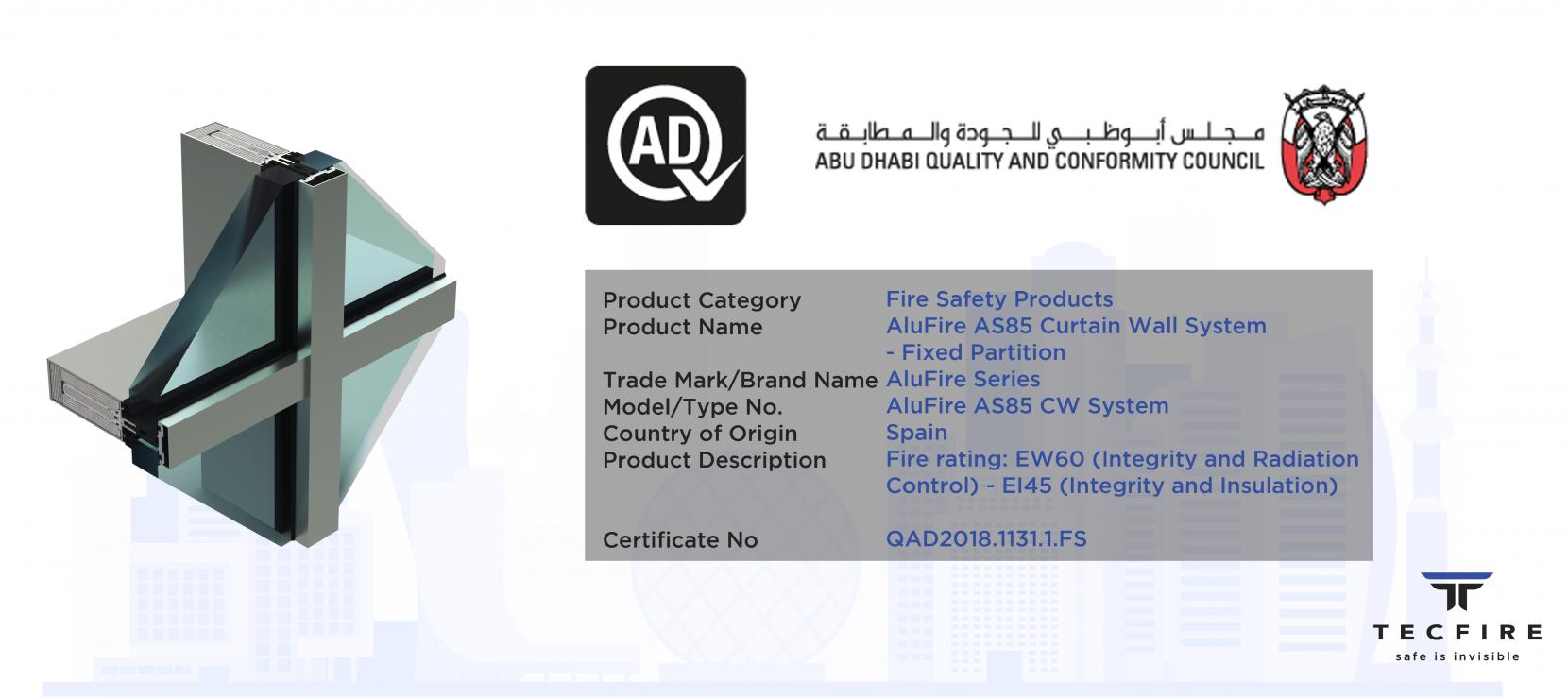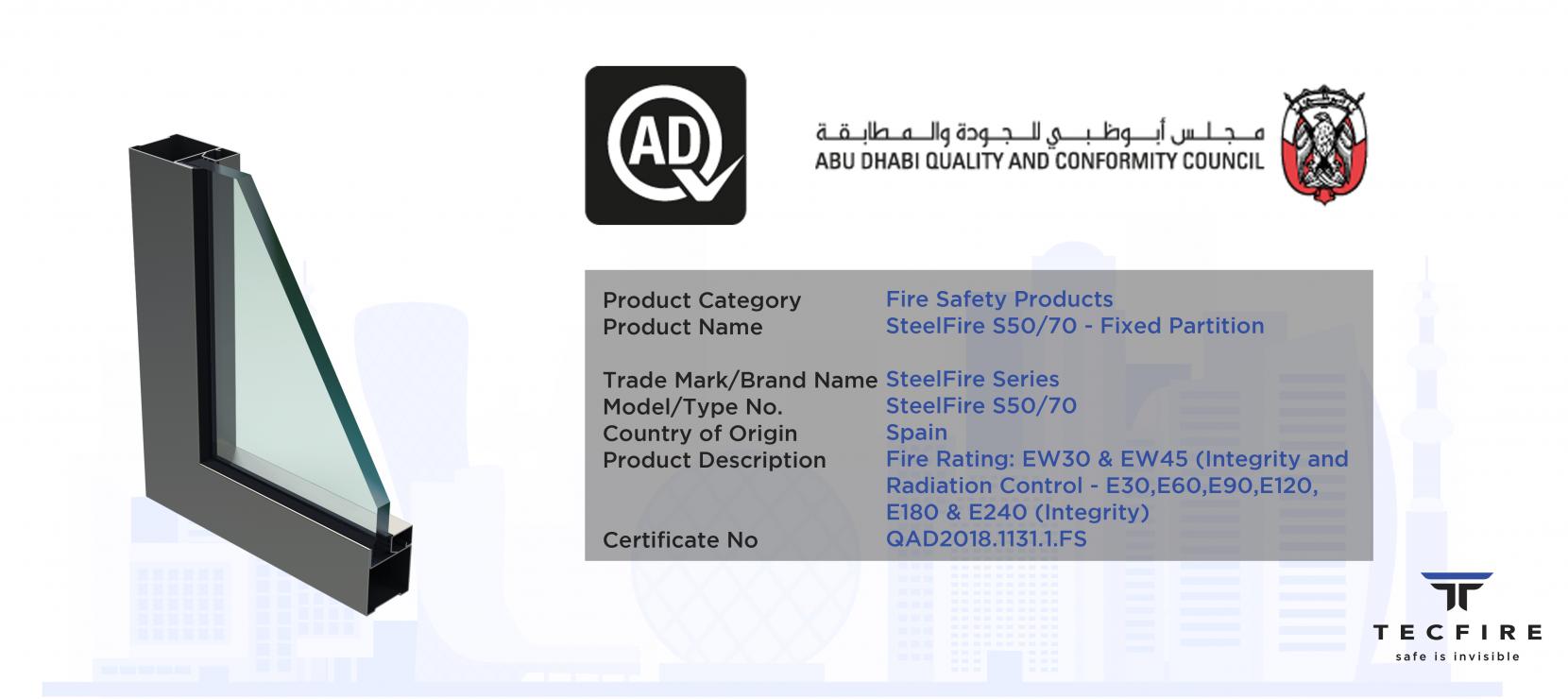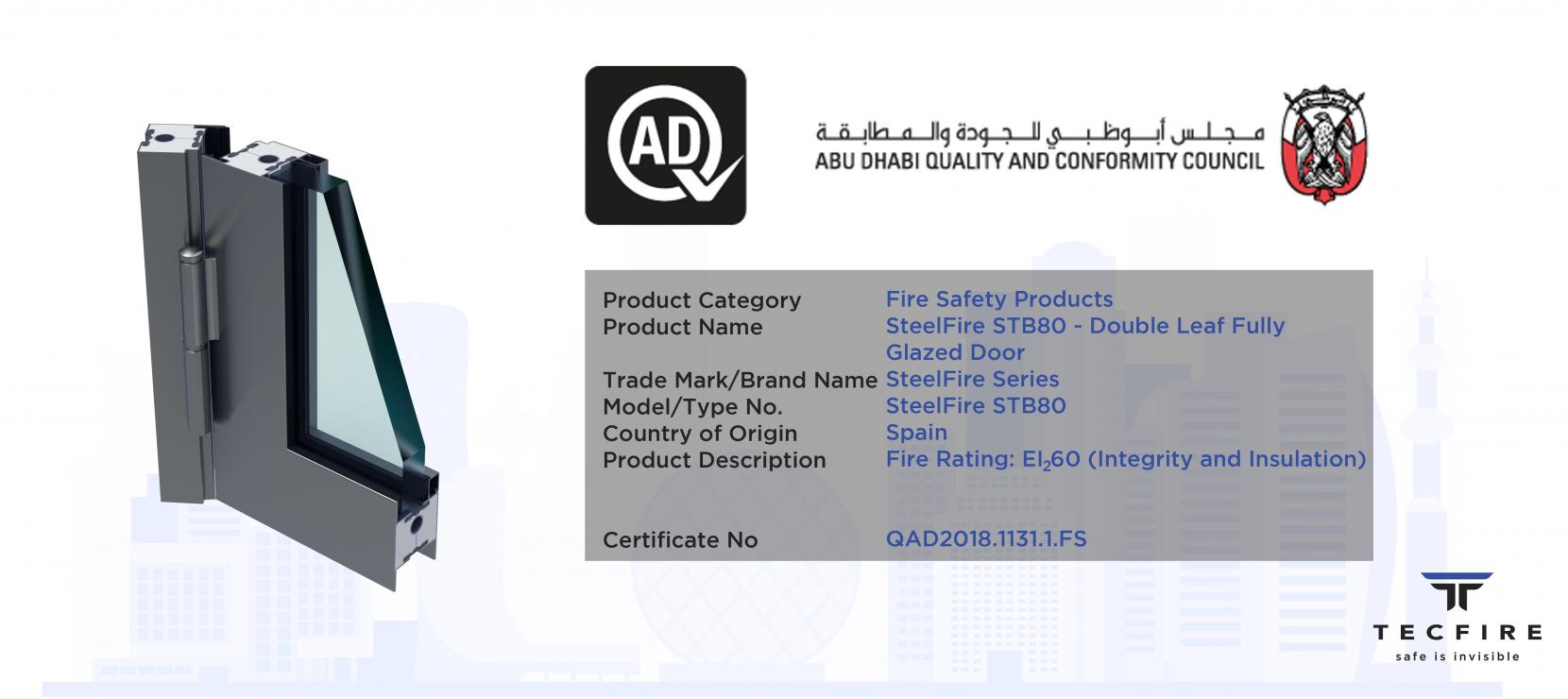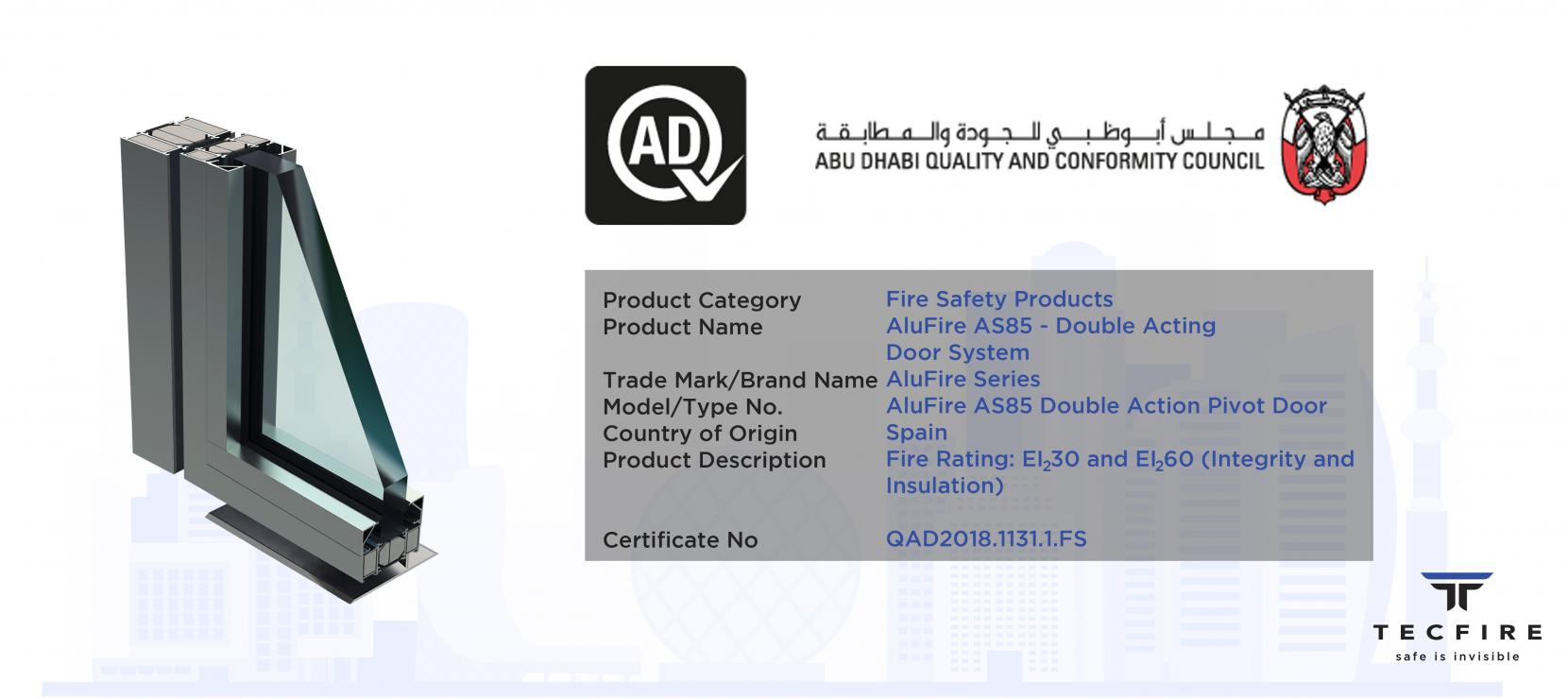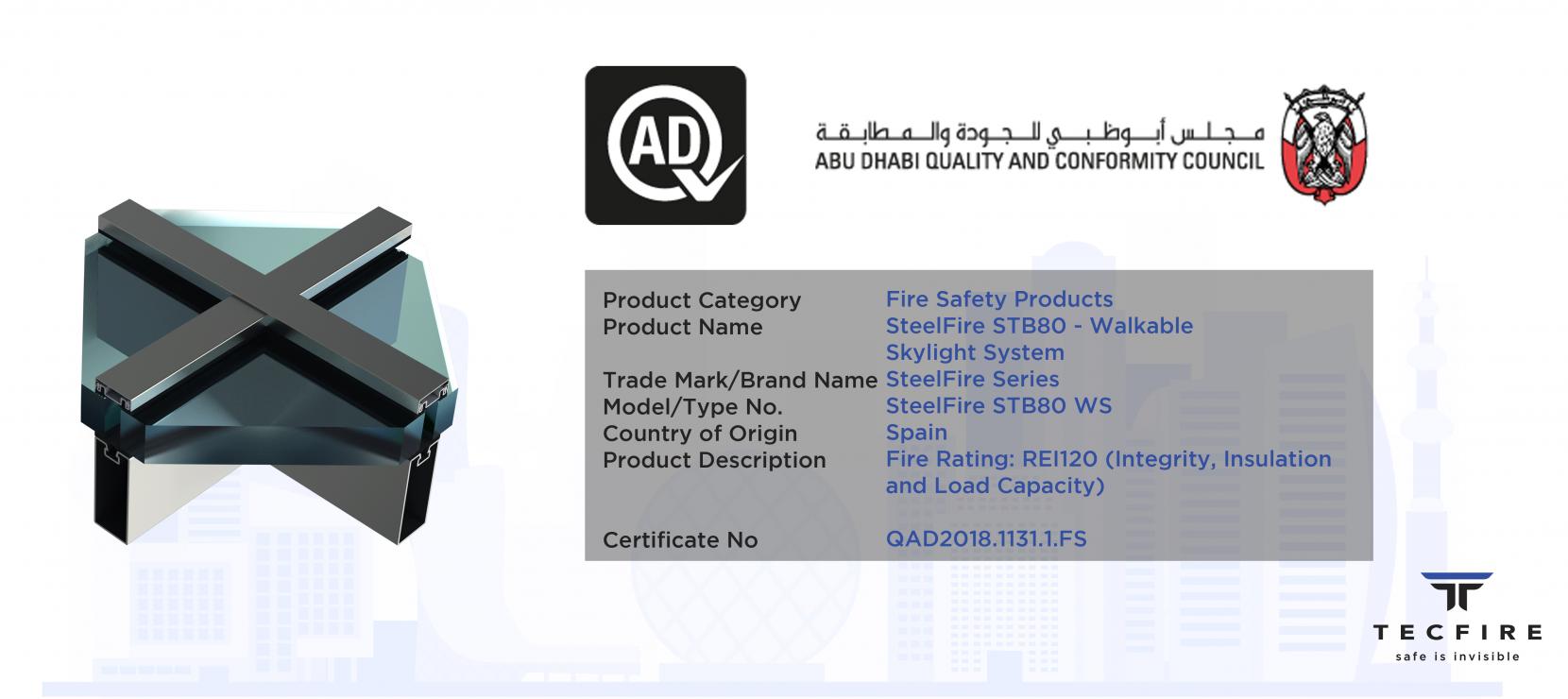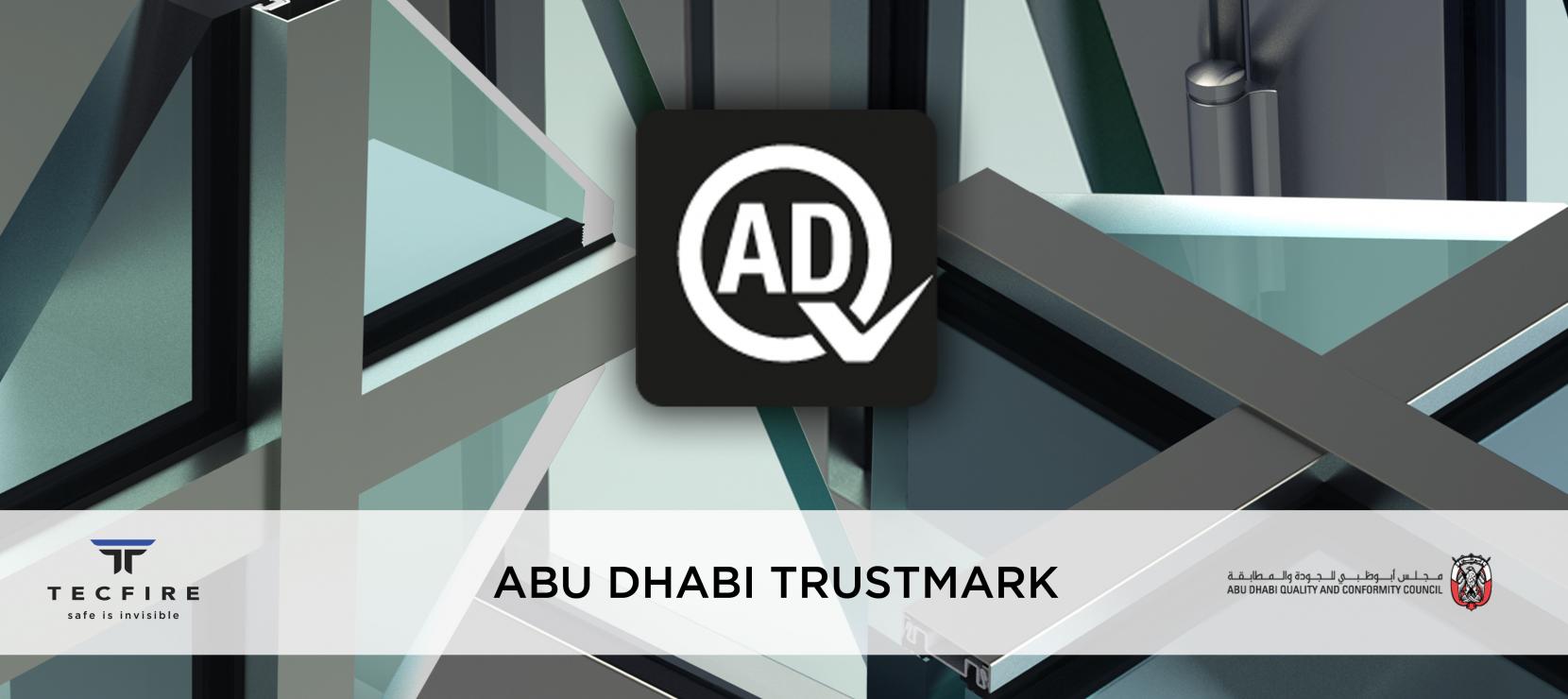 Look for the MARK that looks after you….
The process is thorough but Tecfire did it! For the first time Abu Dhabi Quality and Conformity Council have granted its first TRUSTMARK for fire safety products and TECFIRE GLASS FIRE PROTECTION SYSTEMS became the first to obtain it. To achieve this quality standard, certain level of product certifications has to take place in order for The Council to bestow such recognition. In the field of glass fire safety engineering, Tecfire has proven over the years its capability to maintain the kind of quality that serves its products' purpose: To provide safety and protection.
AluFire AS85 Curtain Wall System, SteelFire s50/70 Fixed Partition System, SteelFire STB80 Double Leaf Fully Glazed Door System, AluFire AS85 Double Action Door System and SteelFire STB80 Walkable Skylight System are just a few of Tecfire's wide range of glass fire protection solutions that has been given the TRUSTMARK.
 Ajecobond Al Jaber Building Materials, a highly reputed multidimensional company in Abu Dhabi is Tecfires' local agent in the UAE market.
Follow the link for further details: https://manaa.ae/PSS/Search/OnlineCertSearchFull_En.aspx?PrType=96&adv=false
Latest projects
Latest updates