Círculo de Bellas Artes, Madrid
October 1, 2020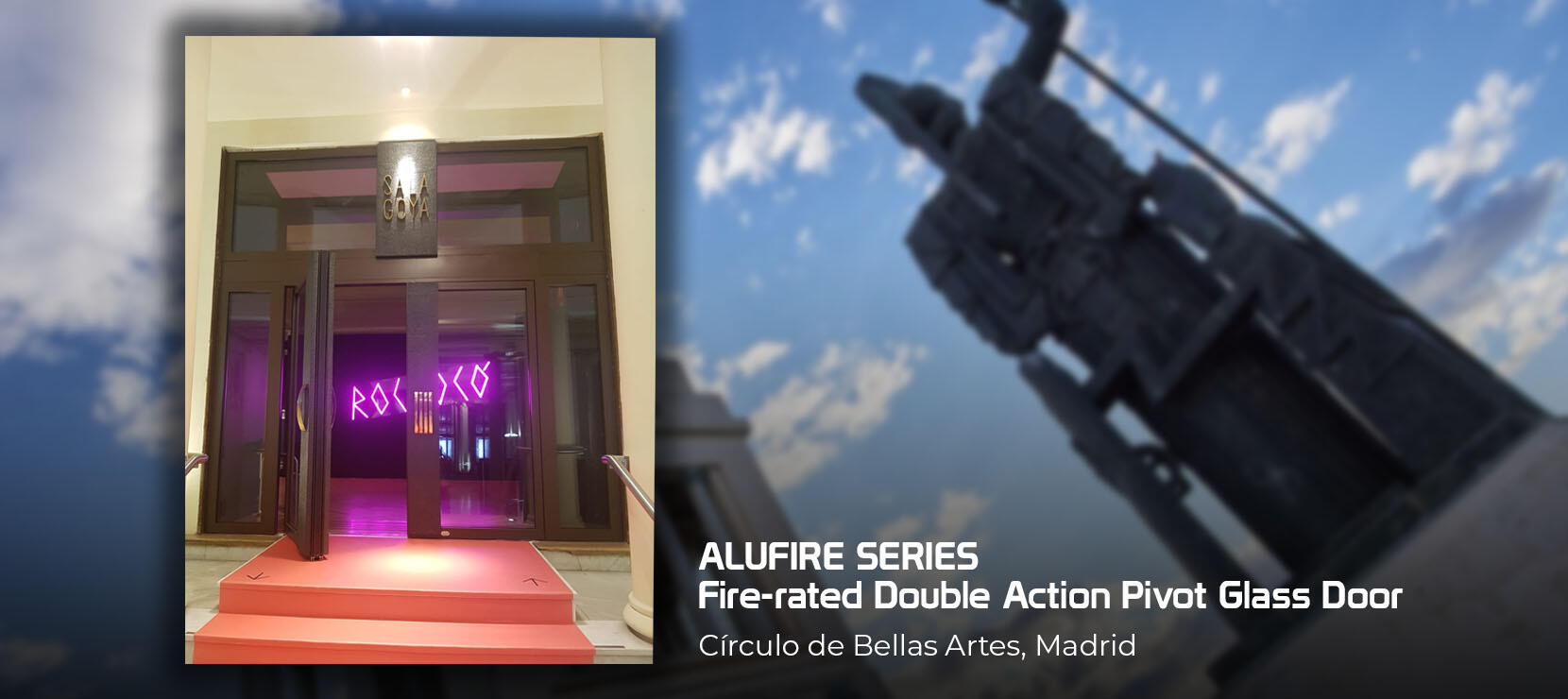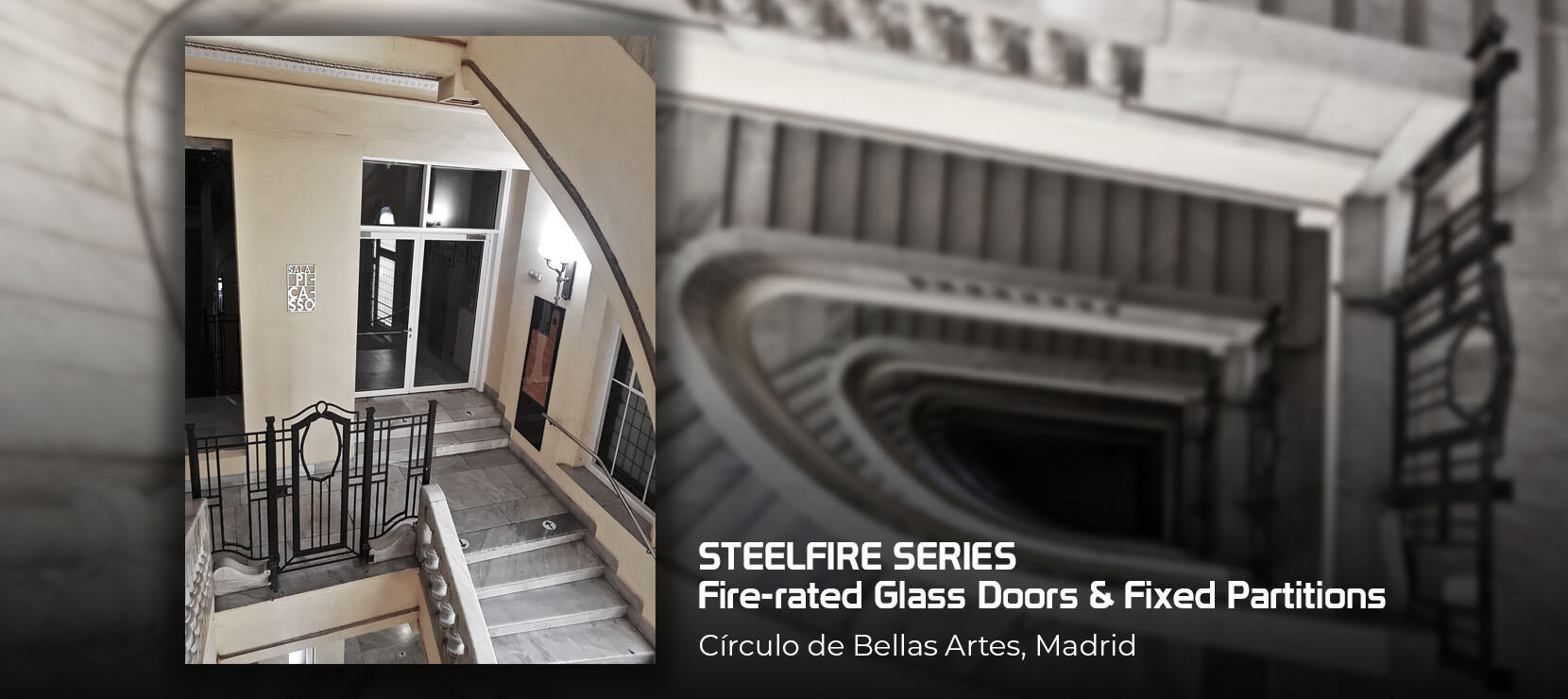 Tecfire has completed some of its work in the Círculo de Bellas Artes, Madrid, Spain.
The featured products are the Steelfire Series Fire-rated Glass Doors & Fixed Partitions and Tecfire's innovative Alufire Fire-rated Double Action Pivot Glass Door.
Tecfire designed and fabricated the new fire-rated double action pivot glass door located at the Sala Goya (Room Goya), one of the venues for exhibitions of arts in the  Círculo de Bellas Artes. Tecfire, as experts in fire-rated glass protection systems, has been able to adapt to the building's cultural design and at the same time provided the much-needed fire protection since Tecfire has been the only company capable of providing all of the products' fire certifications required for the fire protection adaptation of the building according to EN standards.
The Círculo de Bellas Artes (CBA) is a private non-profit cultural entity based in Madrid's Calle Alcalá, in Spain. Founded in 1880, since 1921 it has been declared a "Center for the Protection of Fine Arts and Public Utility".
Latest projects
Latest updates