July 30, 2017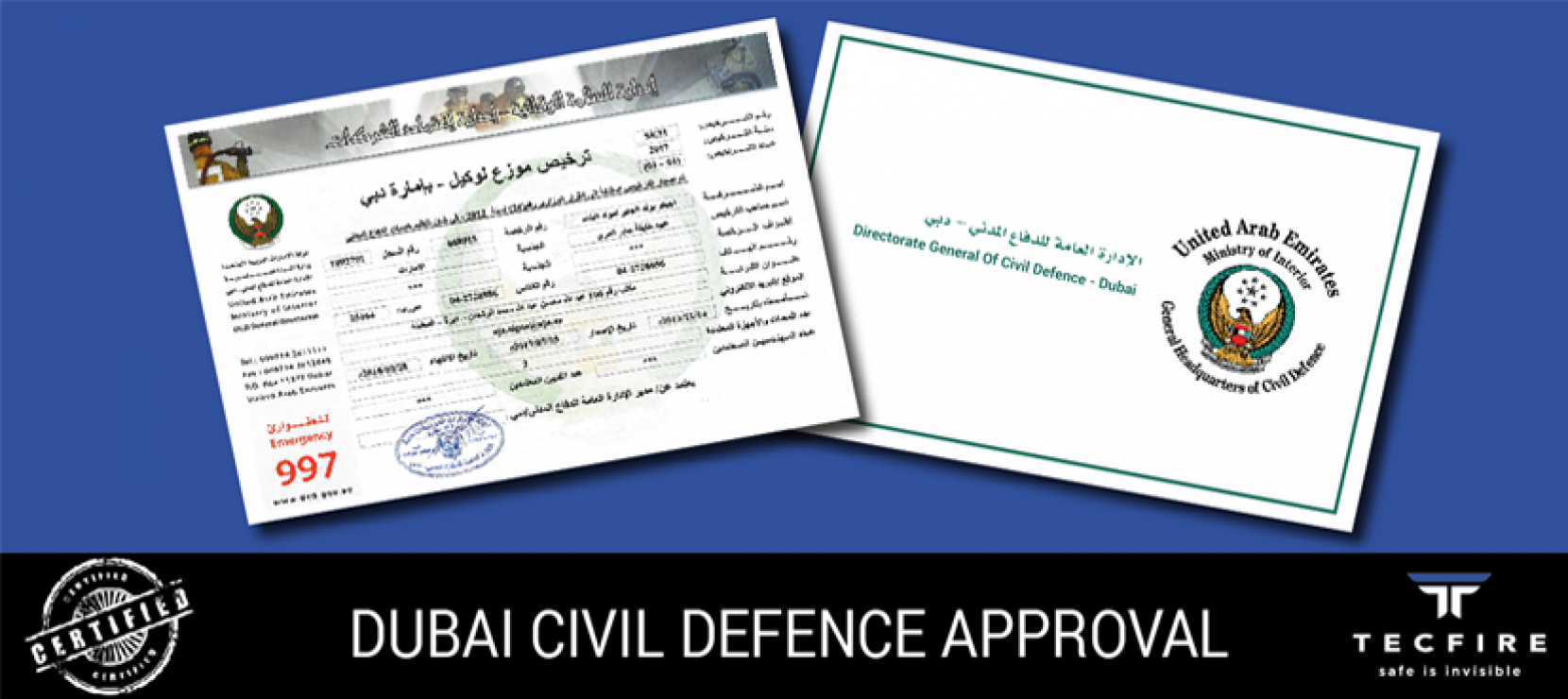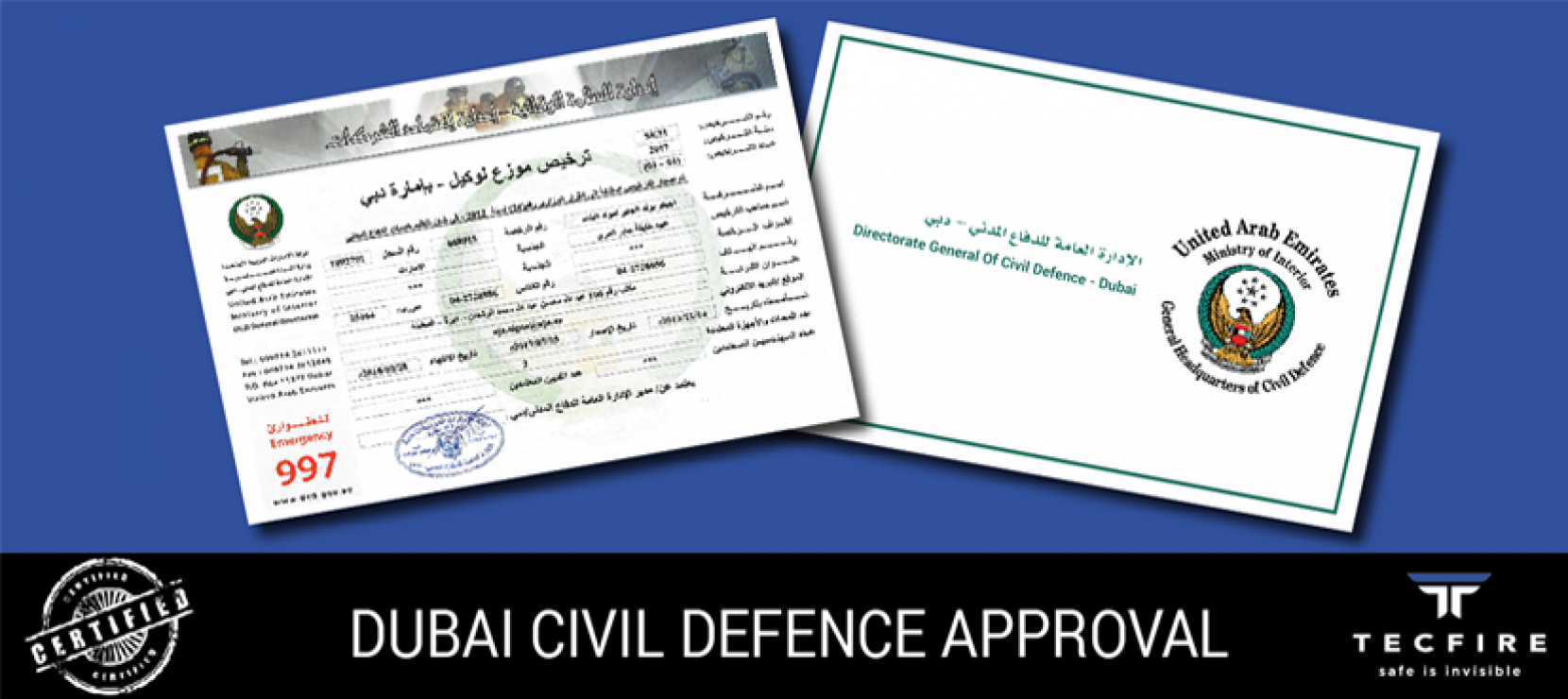 Tecfire has successfully renewed the Dubai Civil Defence Approvals. This means a great recognition as a company that totally guarantees safety and security in each and every one of the products that distributes and installs.
Tecfire's overriding goal is to protect lives by creating and ensuring the highest level of safety and security in every project. It is therefore all products and systems that Tecfire offers, are a symbol of confidence and prestige.
The vision of the Civil Defence is protecting lives, properties and environment and to provide fast professional service, efficient investment of human and material sources to give best results.
Civil Defence have a vital role in Dubai, especially in the field of industrial and commercial safety and security. CD also assists in rescue missions, restoring life in disastrous areas back to normal and setting up volunteer teams and emergency units to support civil defence forces. The objectives of CD is to protect lives, private and public properties, ensure environment safety, transportation and communication safety to ensure discipline and order in public utilities, protect private and public facilities, establishments and projects and national wealth during state war, emergency and public disasters.
For further details, do not hesitate to contact us at cerification@box5844.temp.domains.
Latest projects
Latest updates