Completed: Bayer's Office in Dubai
November 30, 2020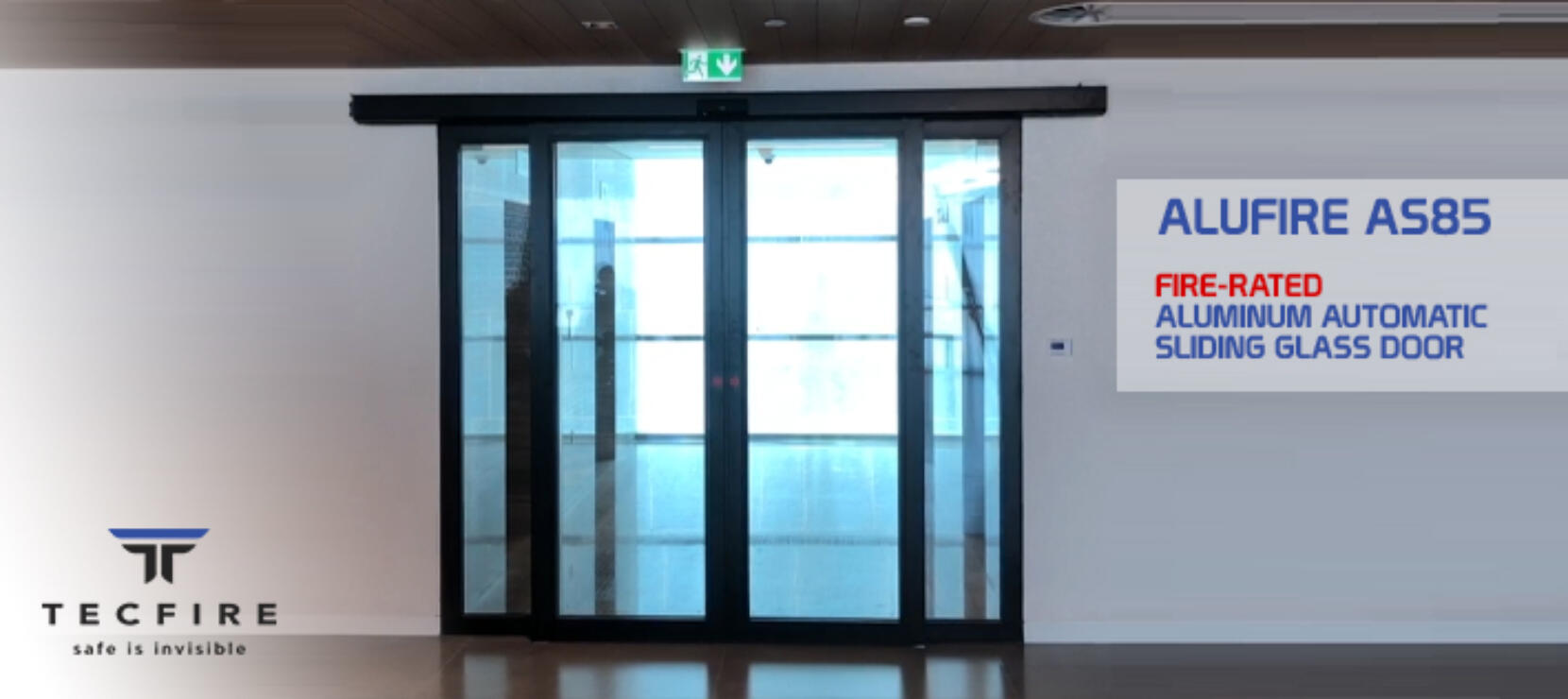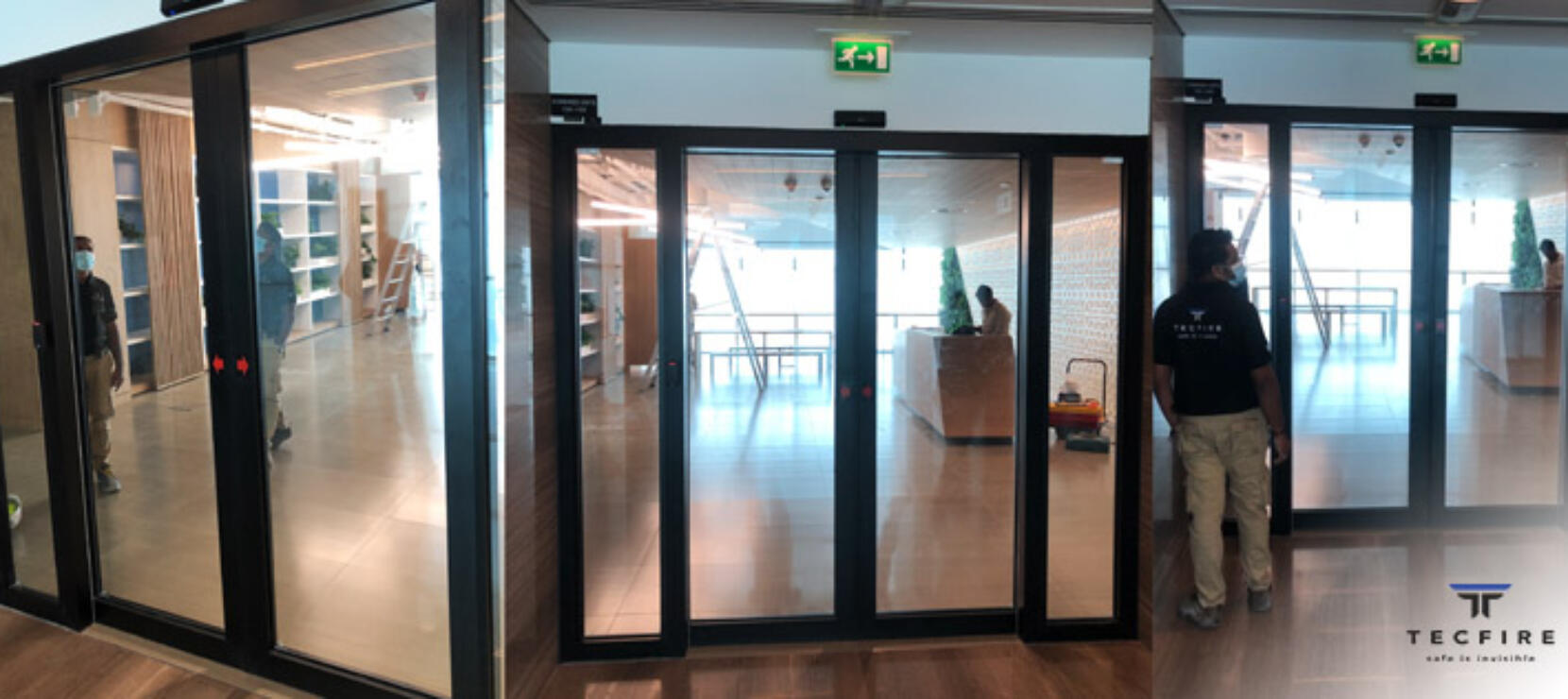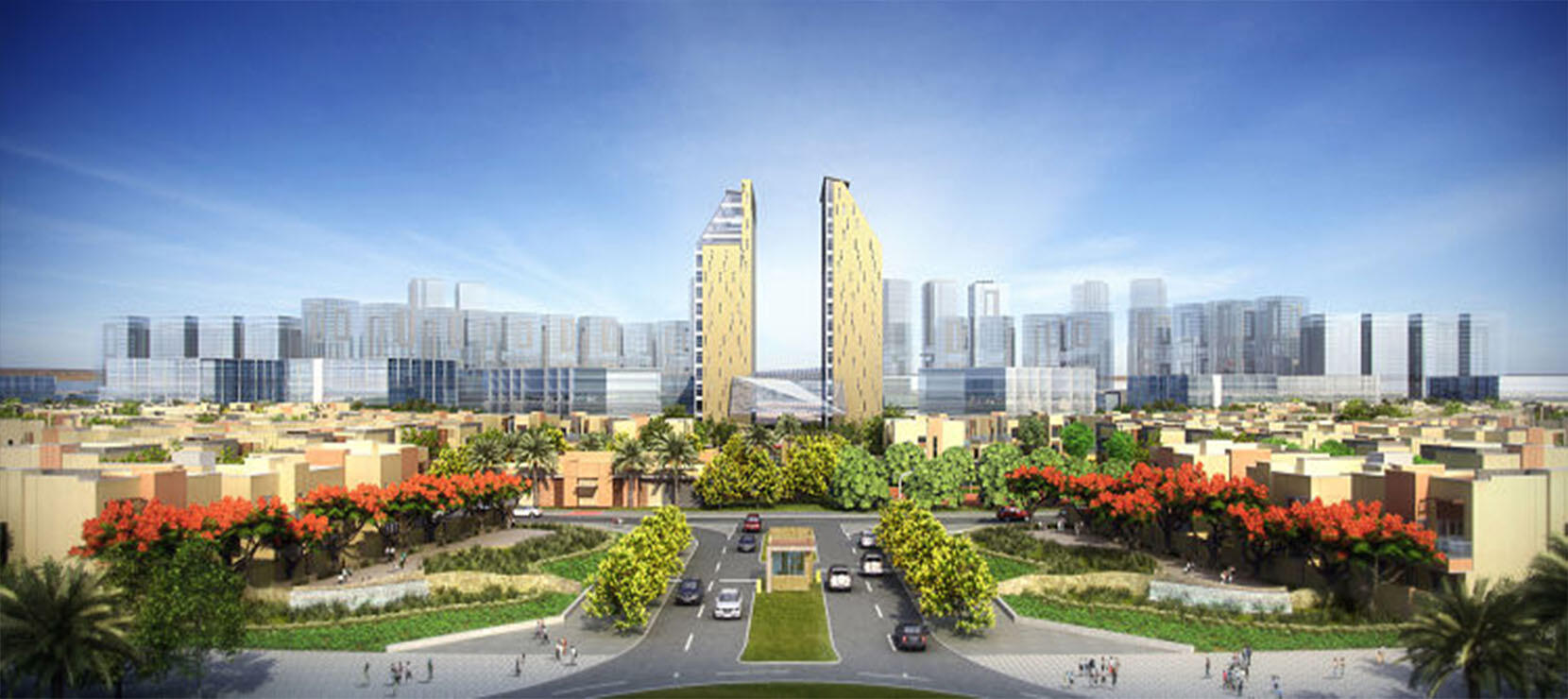 Tecfire has recently completed the design, fabrication and installation of an Aluminum Fire-rated Automatic Sliding Door for Bayer Middle East in Dubai Science Park, United Arab Emirates.
Alufire AS85 EI60 Fire-rated Automatic Sliding Door is one of Tecfire's newest innovation for its fire protection glass systems for 2020. The new product is proven to be ultramodern with its lightweight and slim profile which can easily be designed to fit any architectural requirement. This new generation fire safety glass system will provide protection but not sacrificing aesthetics. This solution follows the global test standard of EI60 classification: fire-resistance Integrity & Insulation that will last up to 60 minutes.
Bayer is a Life Science company with a more than 150-year history and core competencies in the areas of health care and agriculture, Tecfire's newest product which is the AS85 Fire-rated Auto Sliding Glass Door will surely ensure the safety of its employees, facilities and equipment, also at the same time providing an aesthetic look to its office.
Latest projects
Latest updates