December 24, 2019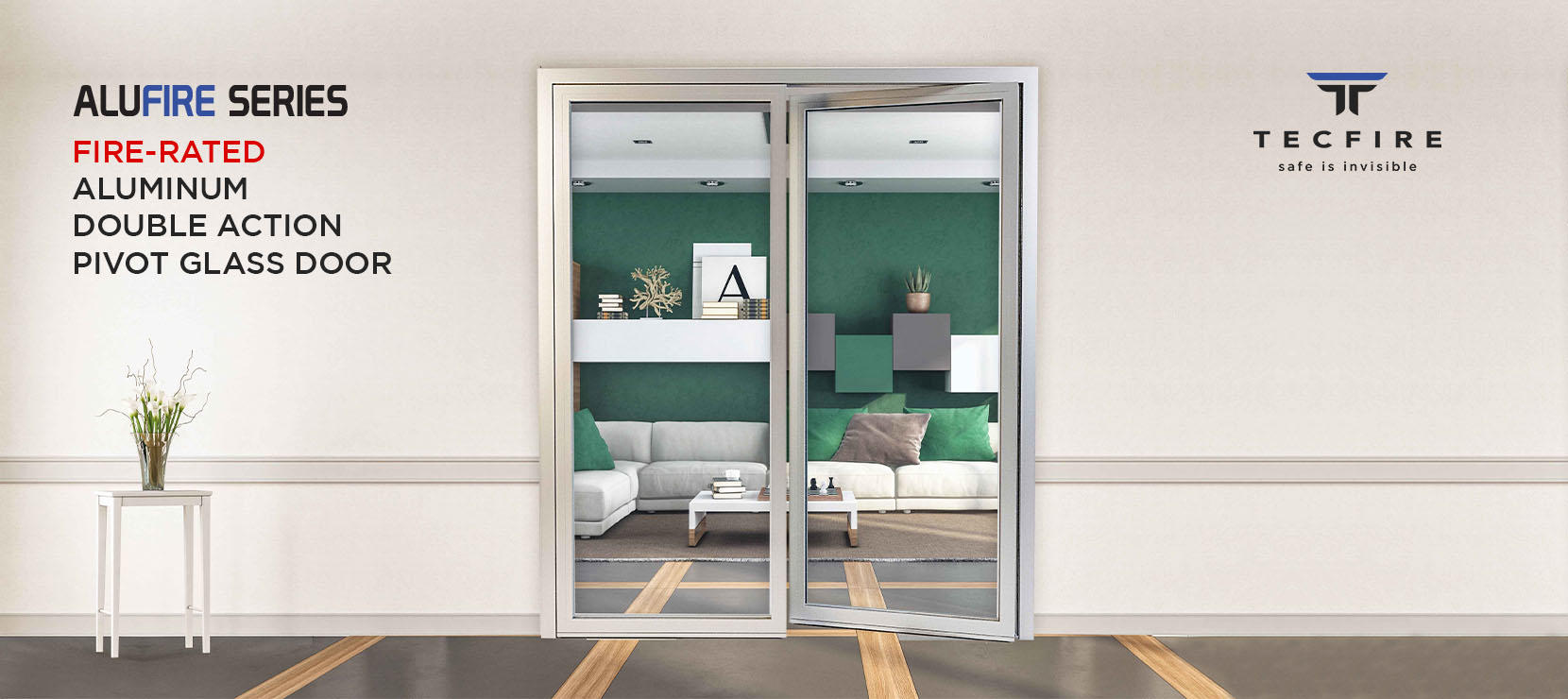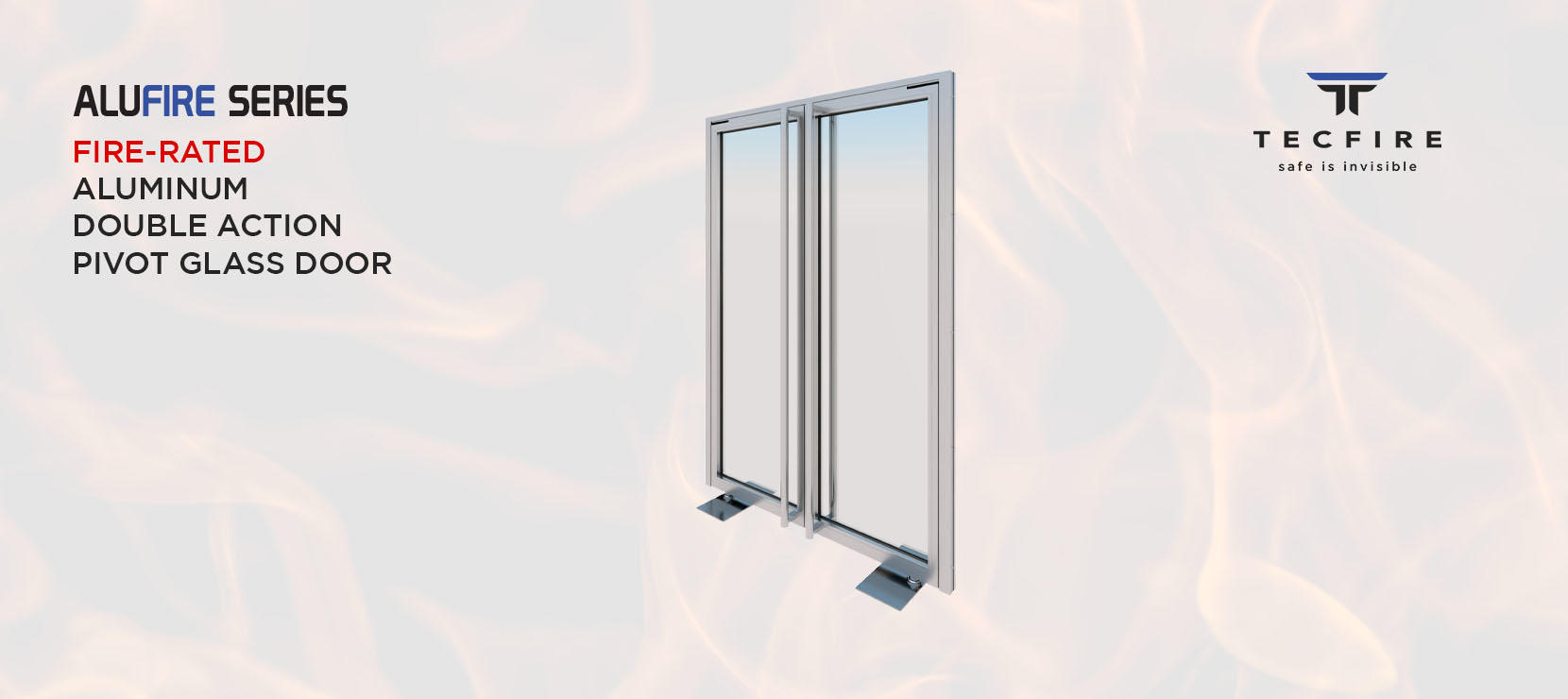 The AluFire Double Action Pivot Glass Door is a Fire-rated Glass Safety System that will soon be installed at Tecfire's latest project – The Veloqx Office in Abu Dhabi.
Tecfire's scope of work in the project is to design, manufacture and install the required fire-rated glass systems with Aluminum profiles. The AS85 Double Action Pivot Glass Door System is tested as per European Standard for EI classification (complete thermal insulation) up to 60 minutes. Tecfire, in collaboration with Kinnarps Project Solution LLC, will make sure that the fire protection planning for the client Veloqx will be achieved in accordance with the required aesthetic specifications and the required fire rating capabilities to ensure the project's success.
The AS85 Double Action Pivot Door System is one of Tecfire's Special Custom-Made Glass systems that has an innovative design and quality material that provides aesthetic features by eliminating the hinges and concealing overhead closers for a flawless look. Most importantly, it is specifically designed to provide a double-action opening (180°). This product has the slimmest profile in the market and is available in various finishes.
Latest projects
Latest updates