Fire-rated Walkable Skylight
September 1, 2019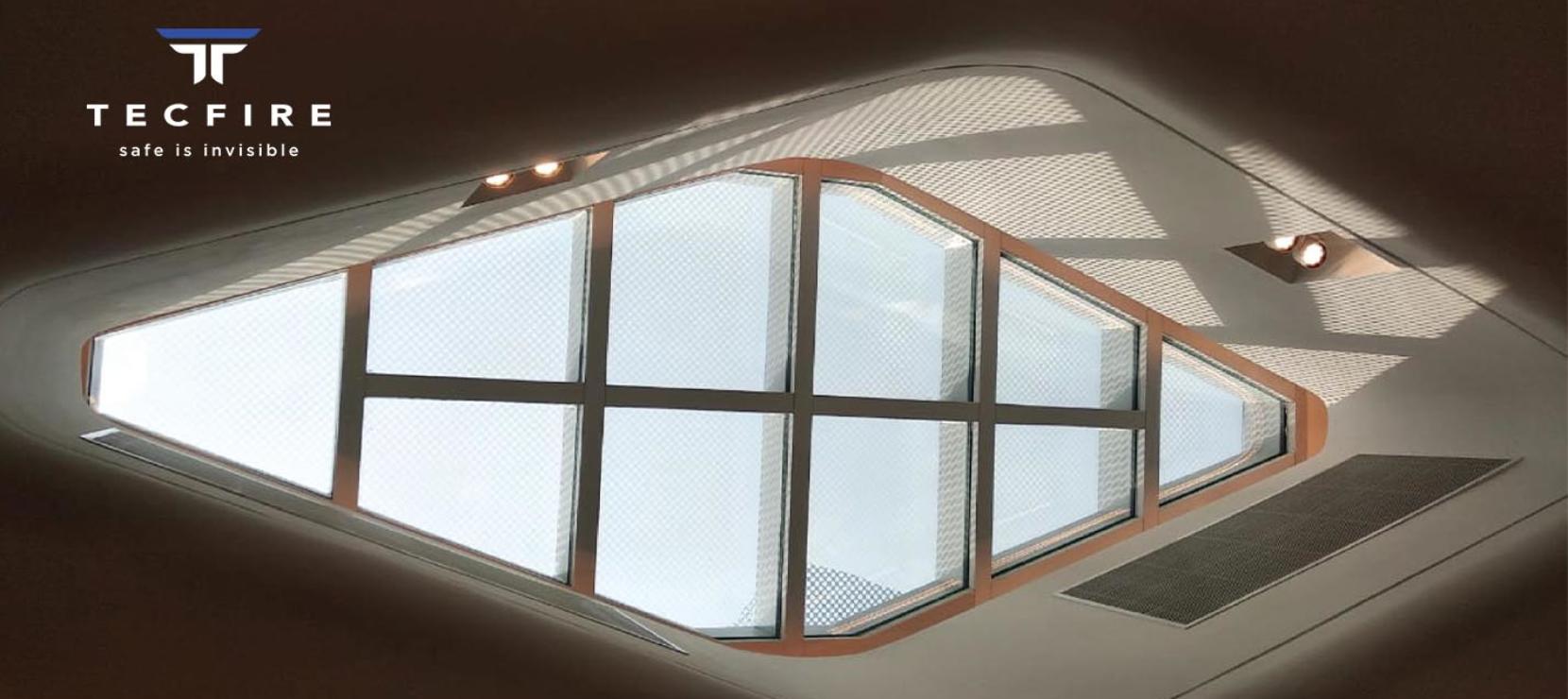 A special custom made solution to meet any project's requirement of fire resistance horizontal glass applications, which is aesthetically flexible to what architects are aiming for.
SteelFire STB80 Walkable Skylight System is a product made for horizontal applications that are tested and certified in accordance with European Standard, and complying to REI (Integrity, Insulation and Load Bearing Capacity) up to 120 minutes. With its Glass Roof Hermetic sealing technology, it guarantees comprehensive safety protection from fire, explosion, etc, and provides easy installation for any type of flooring.
TECFIRE fire-rated walkable skylight system has been used in projects such as the Dubai International Financial System.
Latest projects
Latest updates