August 16, 2019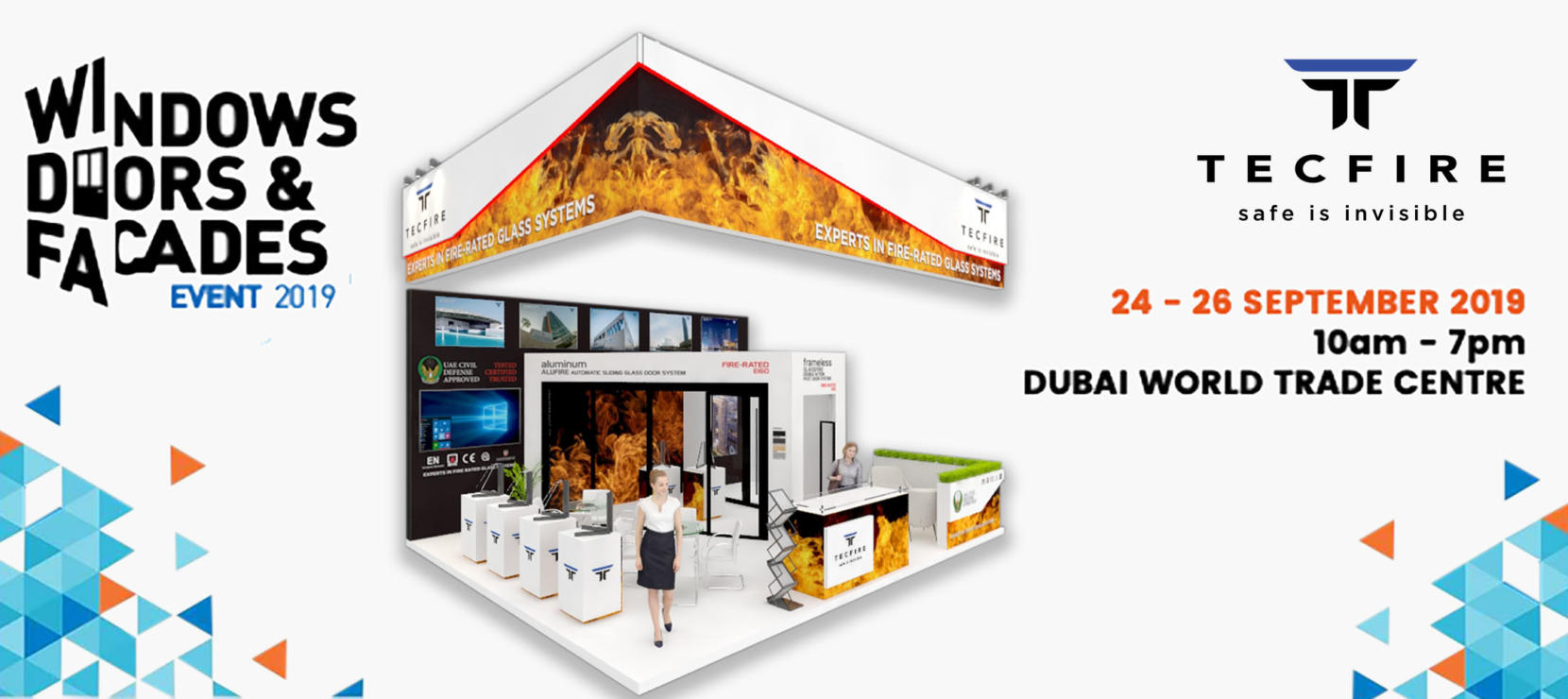 With only a month away from Windows, Doors & Facades Event 2019, here is a glimpse of what TECFIRE has prepared for the most awaited event of the year.
TECFIRE has prepared three fully-functional doors to display, equipped with their state-of-the-art fire-rated components that are tested, certified, and trusted.
Moreover, check out our CEO's interview for insights into what is to be expected from this year's event.
EXHIBITOR INTERVIEW: TECFIRE
In talks with Jorge de la Rosa, Chief Executive Officer
Thursday, August 15, 2019 — Tecfire will be exhibiting its latest products at Windows Doors and Facades Event 2019. We spoke to the company's Chief Executive Officer, Jorge de la Rosa; here's what he told us as he prepares to participate in the largest dedicated platform for the windows, doors and facades industry in the Middle East.
Read the full story at https://press.windowsdoorsandfacadeevent.com/exhibitor-interview-tecfire
Windows, Doors, & Facades Event will be held at the Dubai World Trade Center from 24th until 26th of September. REGISTER FOR FREE!
Latest projects
Latest updates