New CE Marking Certificates
July 14, 2020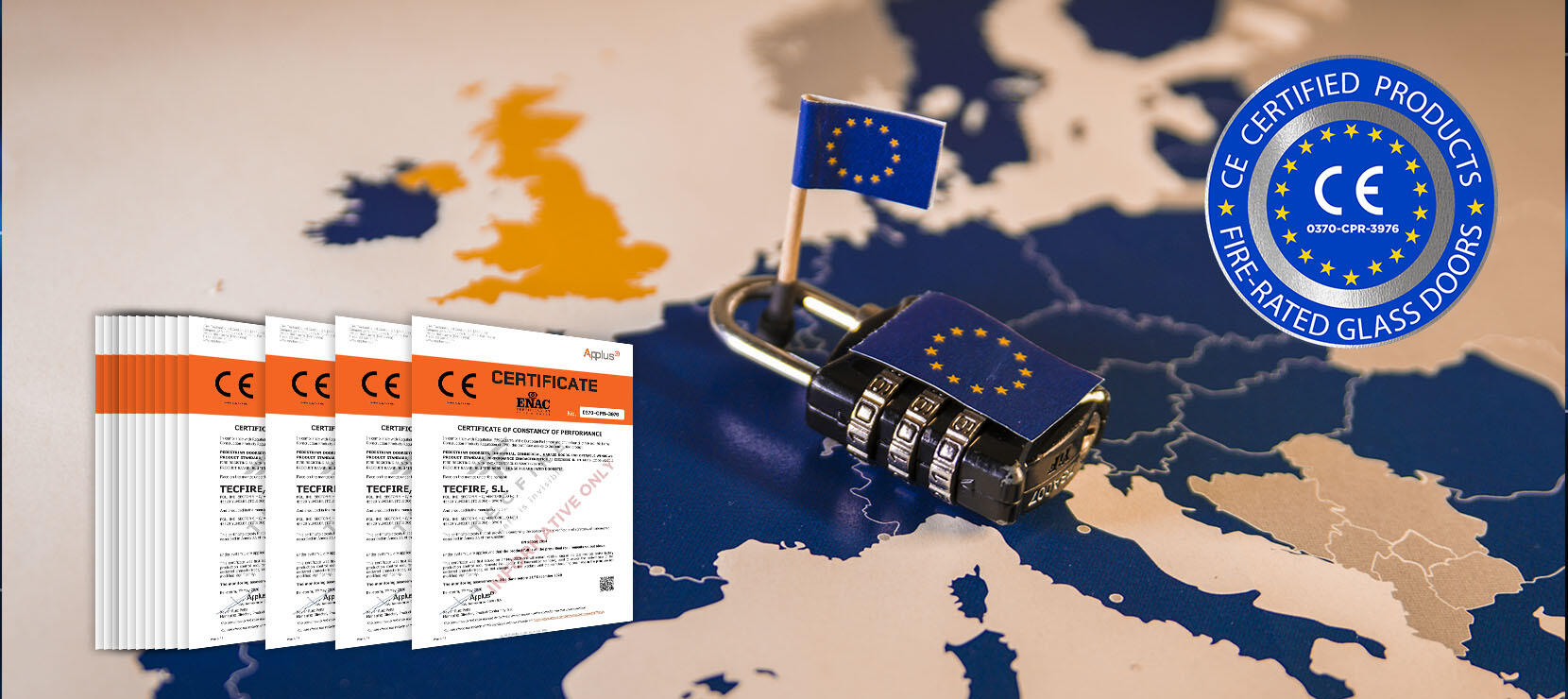 Tecfire has now acquired its New CE Marking Certificates for all its fire-rated glass door systems.
Since the beginning, Tecfire has always been prudent in its goal of quality and compliance to standards. All the procedure and certification process to acquire the New CE Marking has come to fruition as all Tecfire fire-rated glass door systems acquired their official certificates.
For a background, starting November 1, 2019, the CE marking of fire doors is mandatory, in accordance with the harmonized standard UNE EN 16034:2015, referring to the required characteristics of fire resistance and smoke control for pedestrian, industrial, commercial, garage, and window doors. The harmonized standard UNE EN 16034 will facilitate transparency and rigor of compliance of the requirements set out therein all states belonging to the European community.
Tecfire fire-rated glass doors products are now CE marking certified. Tecfire has successfully completed the implementation of the certification process consisting of prototypes, tests, manufacturing control inspections by an EU notified body such as Applus+ Laboratories (NB0370).
Latest projects
Latest updates