New Project: Saudi Central Bank (KSA)
November 30, 2021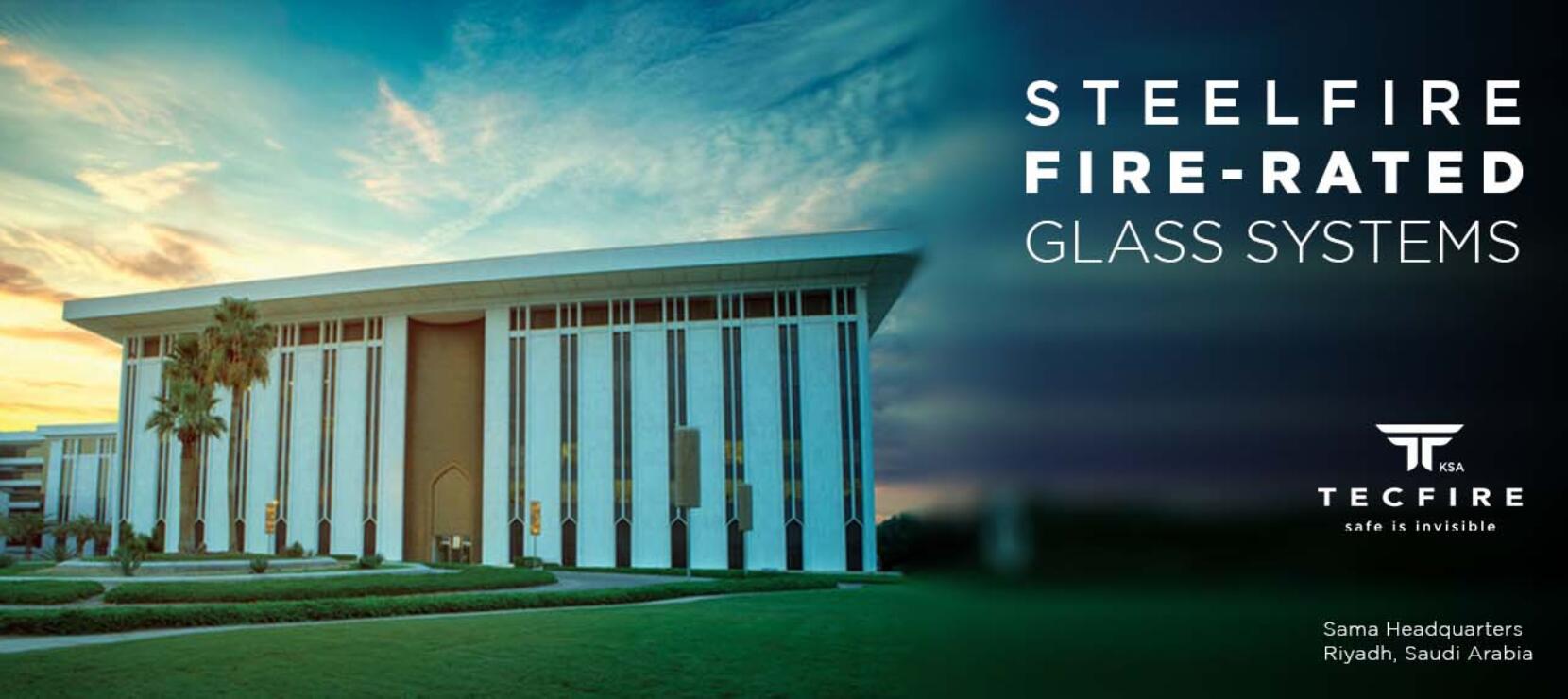 Tecfire KSA is proud to participate in the project of providing fire-rated glass systems for the Sama Headquarters which is now the Saudi Central Bank.
The project is to provide Tecfire's Steelfire fire-rated glass systems as part of the building's fire safety. The Steelfire Series is a boundless solution for exterior and interior applications such as doors, partitions, curtain wall, skylight and windows. These fire safety systems are specifically engineered to provide maximum fire protection as well as excellent aesthetic results and finishes. Making the look flawless and elegant with the guarantee of maximum performance since the products are tested and certified according to EN-1634-1 and NFPA252 for EW (Integrity & Radiation Control) and EI (Integrity & Insulation) for fire ratings of 30, 60, 90 and 120 minutes.
Tecfire KSA follows Tecfire's European standard of fabricating safety glass systems and is approved by the Local Authorization of Saudi Arabia.
Latest projects
Latest updates