SETSCO Singapore Approved!
February 8, 2019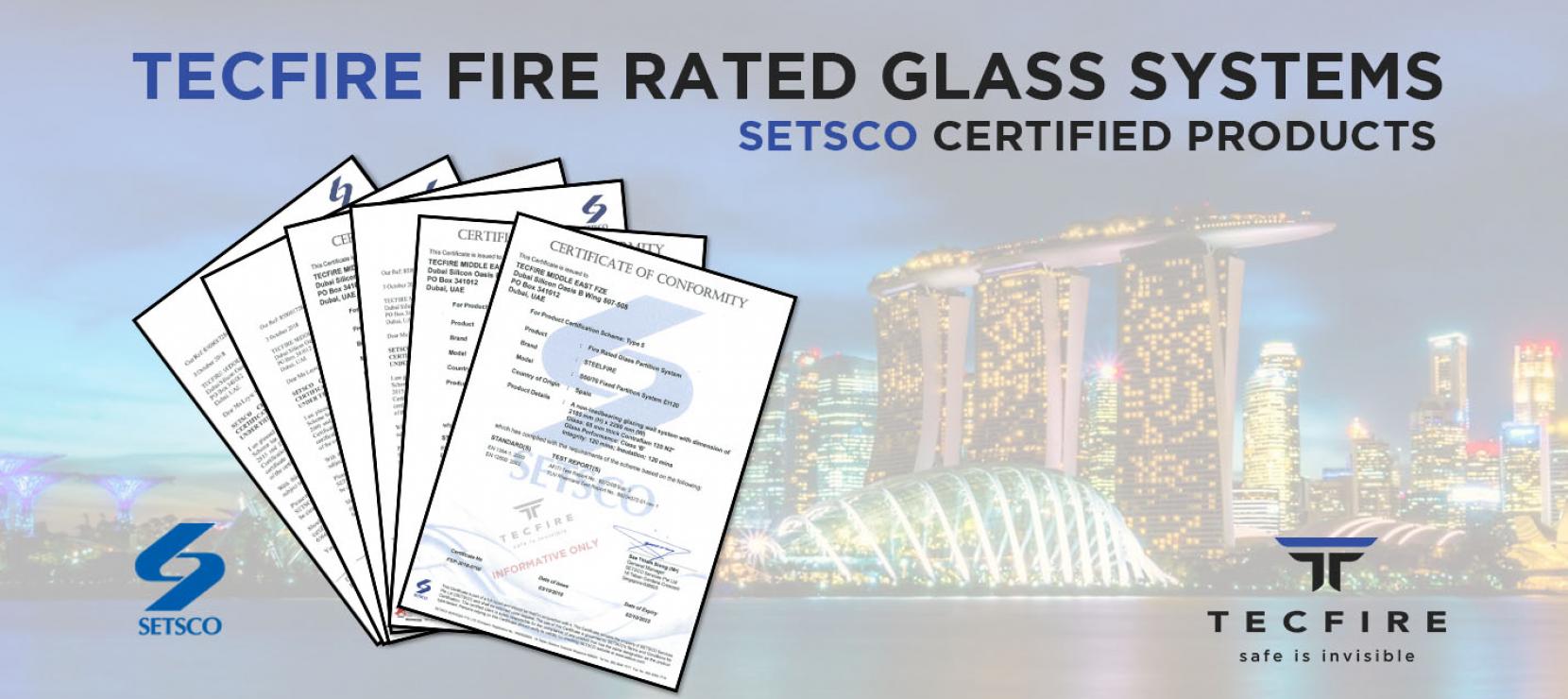 TECFIRE products successfully passed a comprehensive range of testing and certification under the SETSCO Certification Body for Fire Safety Products (FSP).
As part of TECFIRE's process to provide trusted and reliable fire-rated glass safety systems, the company has acquired its certification from SETSCO for Fire Safety Products Certification Scheme. Series of tests were performed through Applus+ Laboratory, one of the primary European laboratories working in fire safety testing and certification, as well as, TÜV SÜD PSB, a service provider for a comprehensive and integrated suite of product testing, inspection, auditing, certification, training, and knowledge services. TECFIRE products are certified with fire classification EN (integrity & insulation) of the European Standard.
Setsco Services Pte Ltd is one of Singapore's largest test and inspection companies accredited by the Singapore Accreditation Council. A leading organization is offering a comprehensive range of testing, calibration, inspection, certification, consultancy, and training services to key markets including Environmental, Construction, and Building & Facilities.
Latest projects
Latest updates