October 31, 2021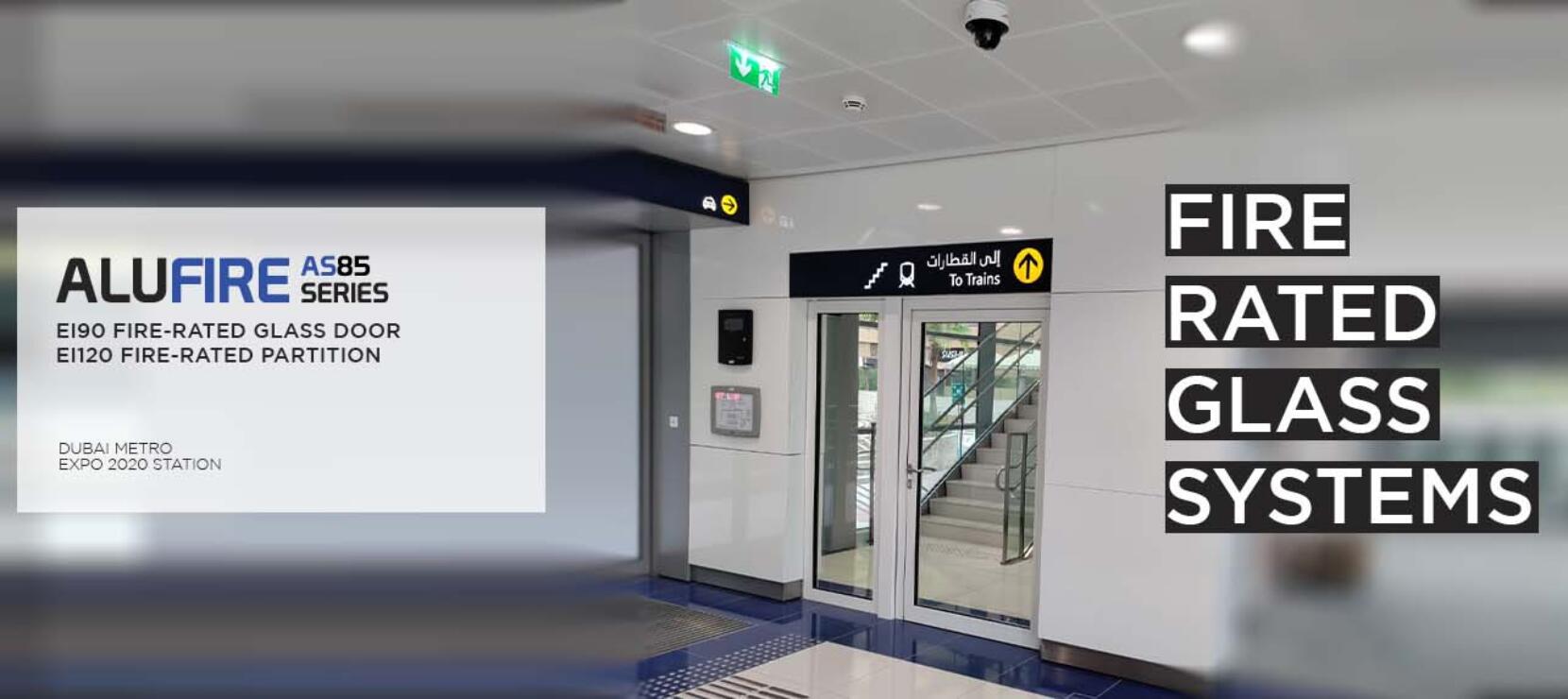 Tecfire recently installed AluFire Fire-rated Glass Systems at the Dubai Metro Expo 2020 Station.
The AluFire series is the new generation of aluminum thermal broken fire-rated glass systems. Particularly designed to guarantee optimum behavior in case of fire (Integrity and Insulation ensured). From the architectural point of view, ALUFIRE AS85 offers an innovative range of possibilities in the field of fire protection glass systems using aluminum profiles that is lightweight and non-corrosive.
The AS85 EI90 fire-rated glass door and EI120 fire-rated glass fixed partition combination is the perfect solution for projects such as metro stations and similar public facilities that require reliable products that are tested and certified following European Standard and approved by the United Arab Emirates Civil Defense.
Latest projects
Latest updates