Installation In Sohar Port Oman
February 23, 2020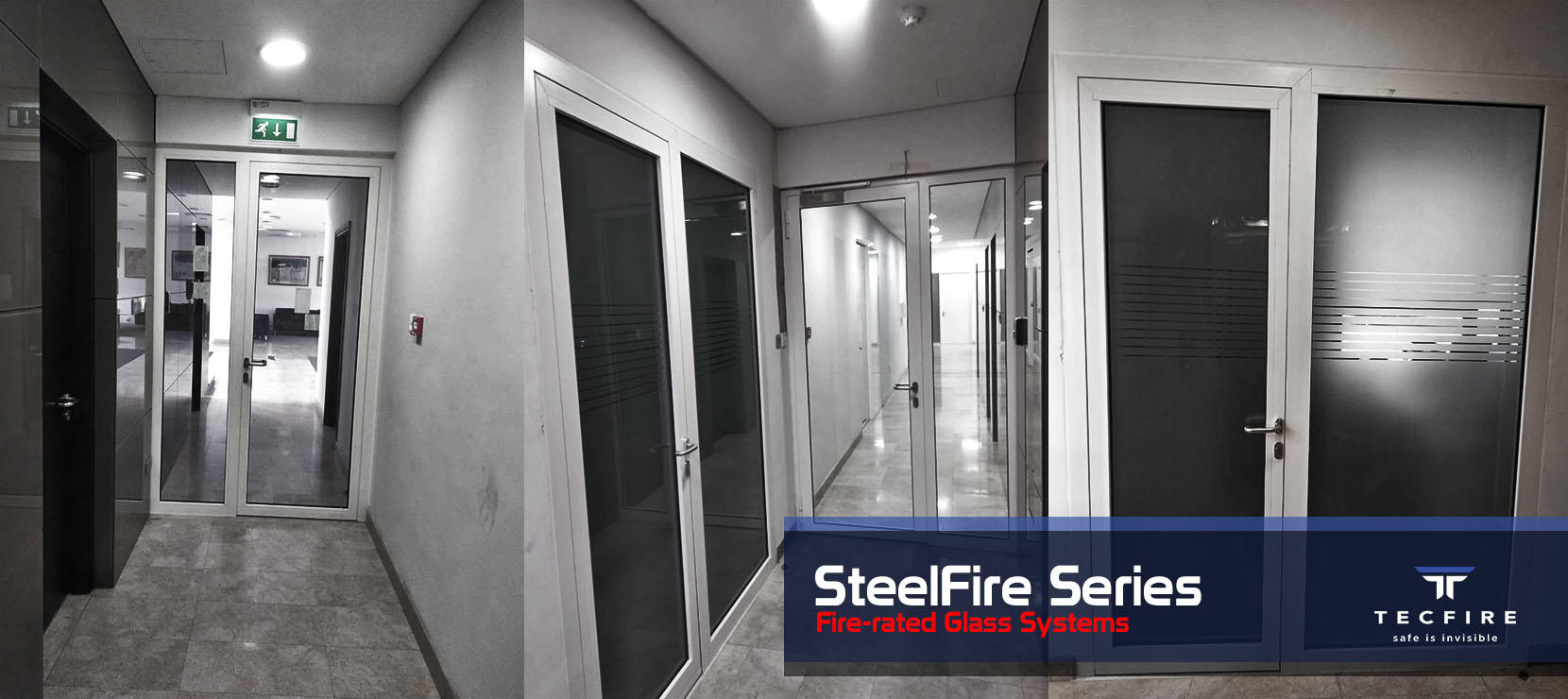 One of the on-going installation projects of Tecfire is at the Sohar Port Terminal in Oman.
An interior fire improvement project for the headquarters of our client in the field of storage, forwarding, chartering and other related logistics services located within Oman's Sohar Port Terminal. As part of the improvement in their facilities, our client made sure that all areas required fire protection structures are met using Tecfire's complete fire-rated glass systems.
The products used for this project are glass systems in the SteelFire Series consisting of  S50/70 fire-rated glass doors and fixed partitions systems.
The S50/70 is a range of non-thermal broken fire-rated glass systems with galvanized or stainless steel frames. The minimized profile guarantees great aesthetic results. These systems are tested and certified to comply with international standards. This range of systems offers various finishes such as powder coated and stainless steel polishes or brushed and the designs are adaptable to each project.
Latest projects
Latest updates