Tecfire complete works on Madrid's landmark building.
January 8, 2017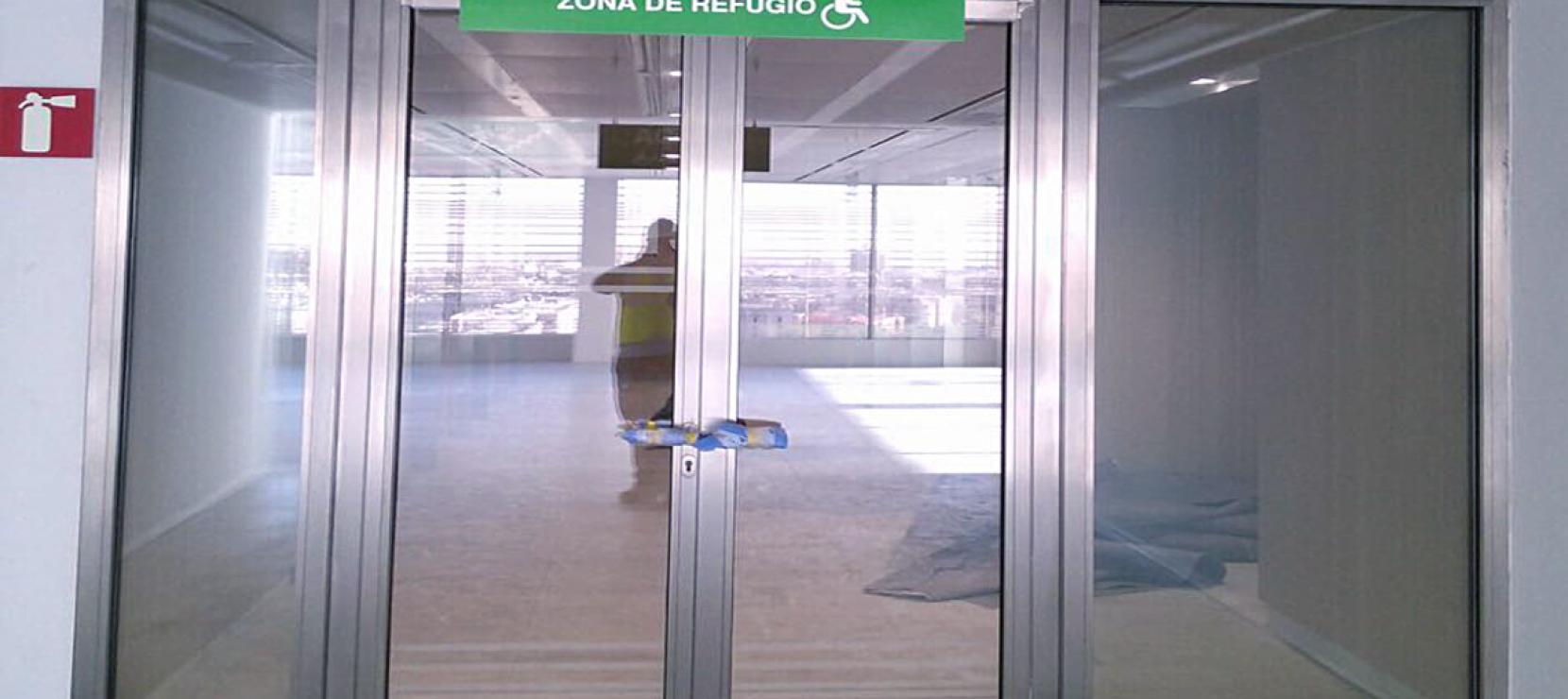 Tecfire has successfully completed the installation of its Fire-Rated Glass Systems in one of the most emblematic buildings in the city.
The refurbishment project of the Castellana 77 building belongs to the Gmp Property SOCIMI S.A. business group, and Acciona Infraestructuras S.A. is the construction company entrusted with carrying out refurbishment. After a long tender process by Acciona, Tecfire was awarded the contract, beating 6 other companies, for the manufacture, supply and installation of fire-resistant glass systems with 316 stainless steel frames and with fire resistance classifications EI30 and EI120.
For this project, Tecfire manufactured and installed a swing door system with EI30-C5 classification and 316 stainless steel finish, as well as a fixed-partition system with fire resistance classification EI120. The fire-resistant safety glass is tempered and has CE Marking.
For the owners of the building, a non-negotiable condition was that the quality of the product to be installed should have extremely high performances, this being one of the main reasons why Tecfire was finally awarded the contract for this prestigious project, located in the centre of the Spanish capital.
Latest projects
Latest updates